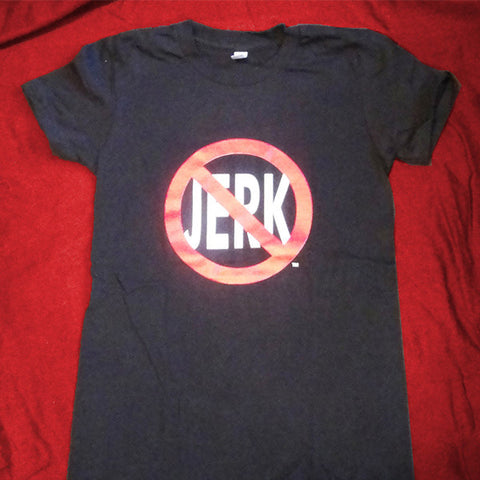 No Jerks Fitted T-shirt
Let everyone know that you say NO to Jerks with this fun cotton fitted t-shirt. Each shirt has the No Jerks logo on the front. The fitted shirt has a slim fit design perfect for women. The No Jerk shirts are preshrunk and come sizes Small-Large. They are great incentives to pass out at a No Jerks retreat or class!
*Please note these shirts are fitted and run small. Please order one size up.