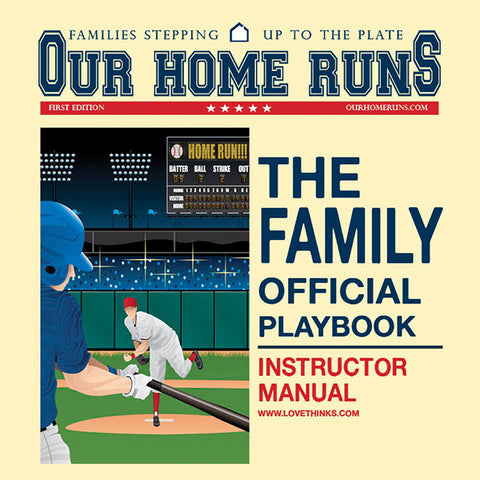 Our Home Runs Instructor Certification Packet (ICP)
Includes Our Home Runs Instructor's Manual, 2' x 3' Tri-Fold RAM display board, a magnetic Mini RAM. REQUIRED: attend a 1-day Virtual Training in Our Home Runs course.
You will also receive access to an online platform that includes the video instructor course.
The Our Home Runs Instructor Certification Packet also includes sample participant materials:
Baseball bag

Miniature foam baseball

Miniature foam bat

Pennant
PLEASE EMAIL INFO@LOVETHINKS.COM WITH THE FOLLOWING INFO FOR PERSON BEING CERTIFIED:
1) First & Last name;
2) Personal (not work or military) email;
3) Ship-to address for certification materials (S/H (ground) included ONLY for contiguous U.S.);
4) Best cell/contact number.